Loca 1 is the first premium GPS tracker with a 0.00 euro subscription fee, specially designed for industrial use. This means that large-scale application of GPS tracking is finally available to every entrepreneur.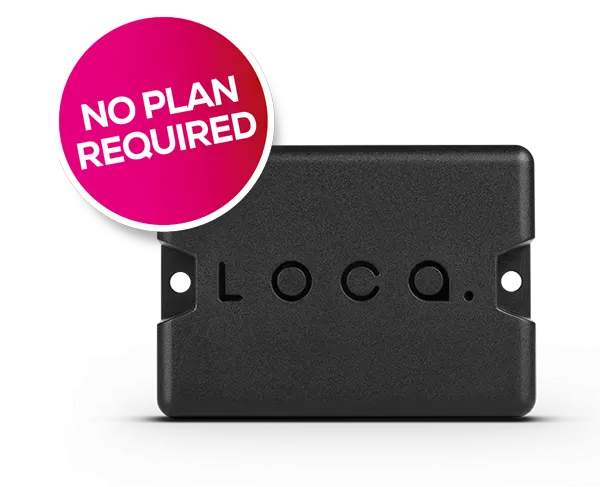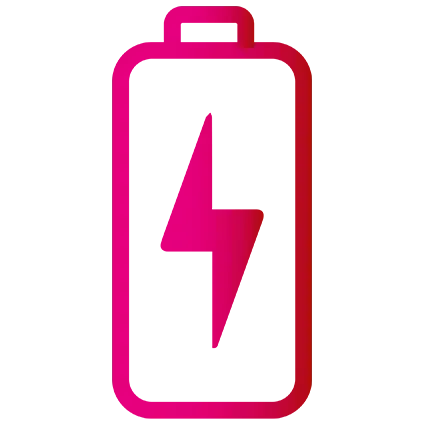 3 year batterylife (replaceable battery)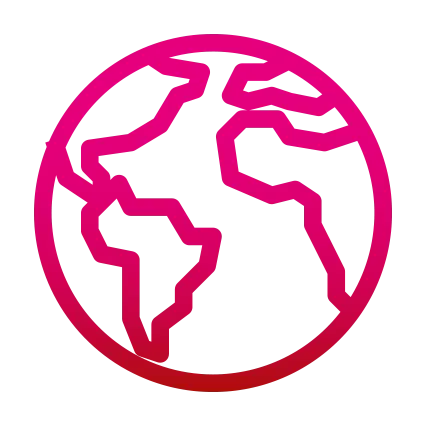 Comprehensive coverage
EU + 50 countries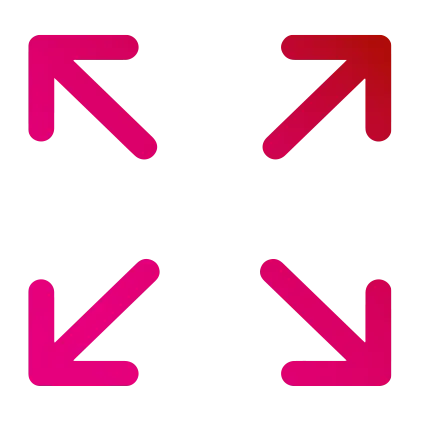 Compact size
6.5 x 5.1 x 2.1 cm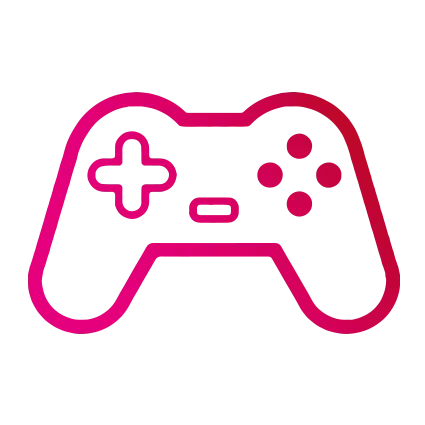 Plug now, just play!
Activated in just 1 minute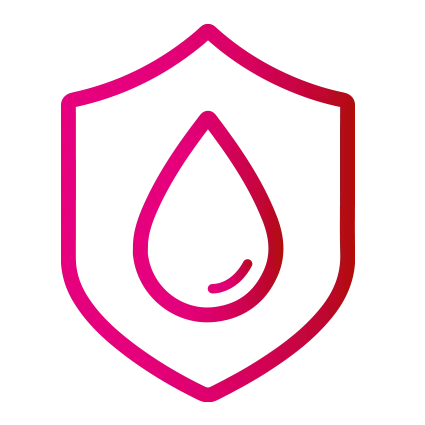 100% waterproof
IP67 certification
Small size and easy to attach
The Loca 1 GPS tracker has a compact size, so you can easily mount it invisibly on company equipment such as cranes, trailers or glass trestles.
Attach Loca 1 to your equipment. You can also attach Loca with the supplied 3M sticker or of course glue it yourself.
Did you know that Loca is also used by consumers?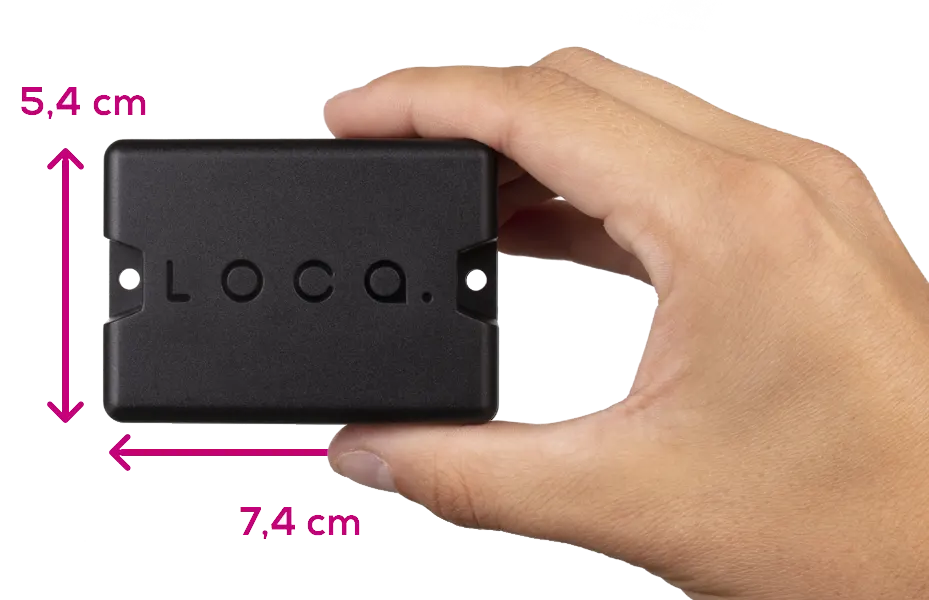 Up to 3 years of battery life
The Loca 1 battery has been specially designed so that the tracker can forward the location of your valuable company equipment for no less than 3 years.
Do you change the frequency?
Then you can see exactly how long the battery lasts in the portal and app. Loca's battery is not rechargeable, but it is replaceable.
Up to 3 years of battery life
Comprehensive coverage across the EU + 50 countries
In which countries does the Loca 1 GPS tracker have coverage?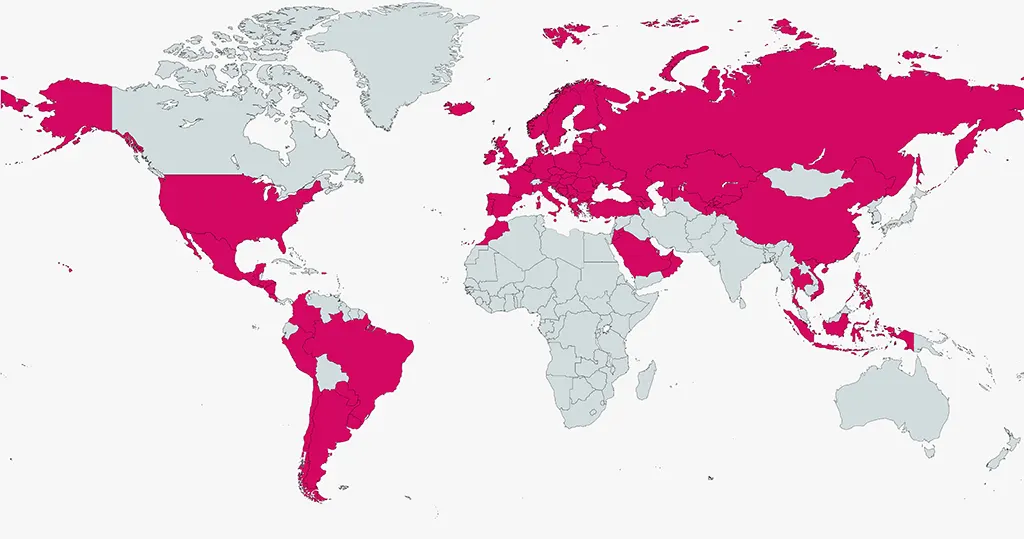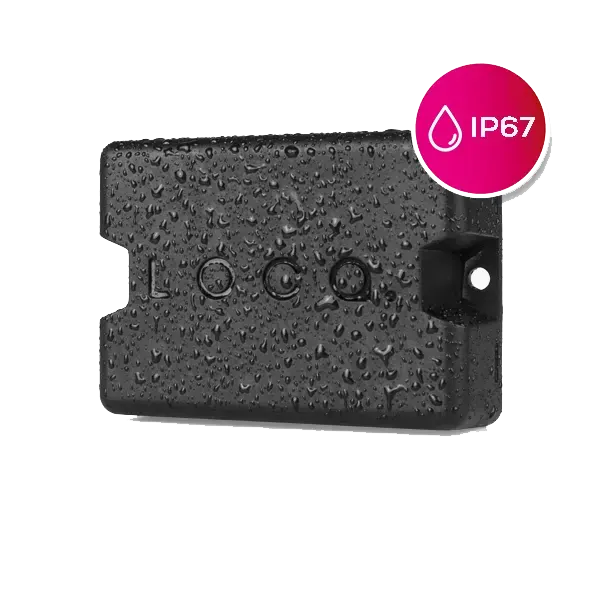 Dust and waterproof (IP67 classification)
Loca is excellent to use on your equipment that is often outside. Loca has an IP67 rating. This makes Loca completely dustproof and waterproof to a depth of 1 meter.
Loca voor bedrijven. Dit zijn jouw voordelen.​
Location for companies. These are your benefits.
You have one fixed point of contact
For questions about the use of Loca you have a permanent contact person.
Get started right away
We activate the Locas, so that you can get started immediately after delivery.
API available
Exchange the 'smart location data' with your own software package.
Contact us and ask about the possibilities.
Telephone support
If you have any questions about Loca, you can contact us by phone at
+31 180-745255. We are happy to help you!
Suitable for large numbers​
The platform has been specially developed for large numbers
(from 10 – 10,000 objects).
In the case of a stolen, missing or unreturned business object, you can use the recovery service of the National Vehicle Recovering Center (LCVR). Only available in The Netherlands.
Which Loca best suits your situation?
Which Loca best suits your situation?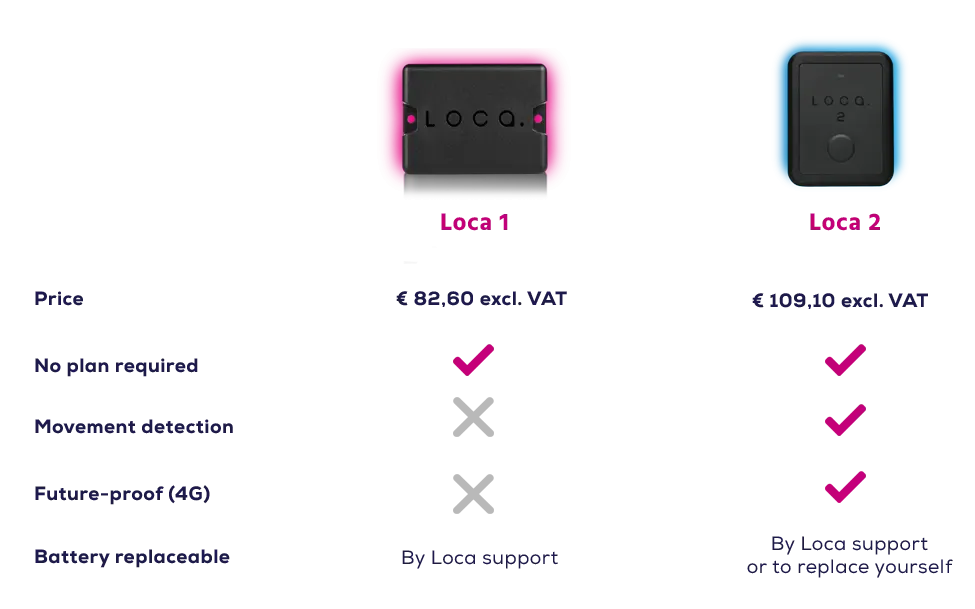 Loca 2 is equipped with the most modern 4G technology and is therefore future-proof. The 2G network on which the first generation Loca ran will increasingly fade into the background in the future. In the Netherlands expected at the end of 2025. Contact us and ask about the possibilities for using Loca 1.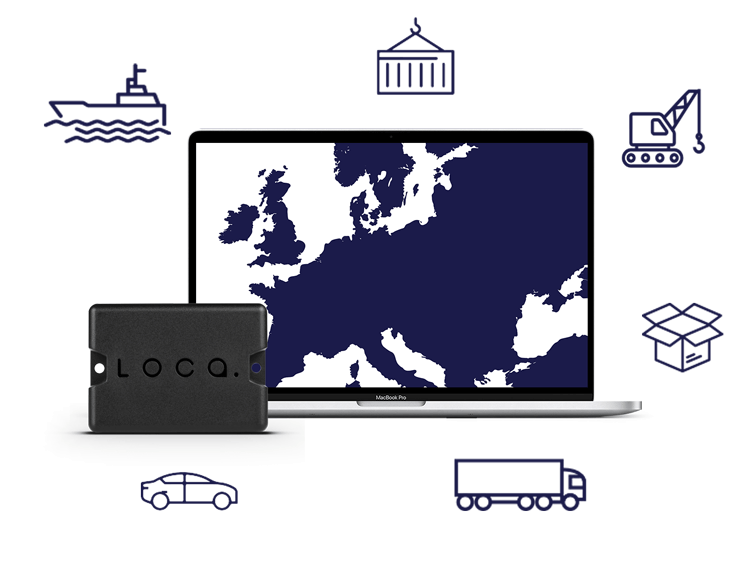 Technical specifications:
– Accuracy GPS <3 meters, LBS 0 – 400 meters
-Communication: 2G
-Location: GPS, Glonass & LBS
-Material PC/ABS, robust with high impact resistance.
-Dimensions 6.5 x 5.1 x 2.1 cm.
-Weight 74 grams.
-Waterproof: IP67, dustproof and waterproof.
Properties:
-High impact resistance (IK08), even at low temperatures.
-Working temperature -20 to +60 degrees Celsius.
-Battery capacity 1,100 locations*.
-Mounting methods Screws, glues, glues, kits or with tie-wraps.
-Installation method Once activated, Loca can be mounted within 2 minutes. Thanks to the internal battery, Loca does not need a power connection.
-CE marking Loca has a CE marking.