BLOG: What is the difference between a bluetooth tracker (Tille and Apple AirTag) and a GPS tracker like Loca?
In recent years, the range of GPS trackers and Bluetooth tags has grown enormously. People increasingly feel the need to trace valuables. Handy if you lose them, you'll quickly have them back in sight. But, are bluetooth tags really accurate for finding valuables? Or is it better to opt for a GPS tracker. In this blog, our colleague Dennis explains the difference between the popular Bluetooth tags from Tille and Apple AirTags and GPS trackers such as Loca.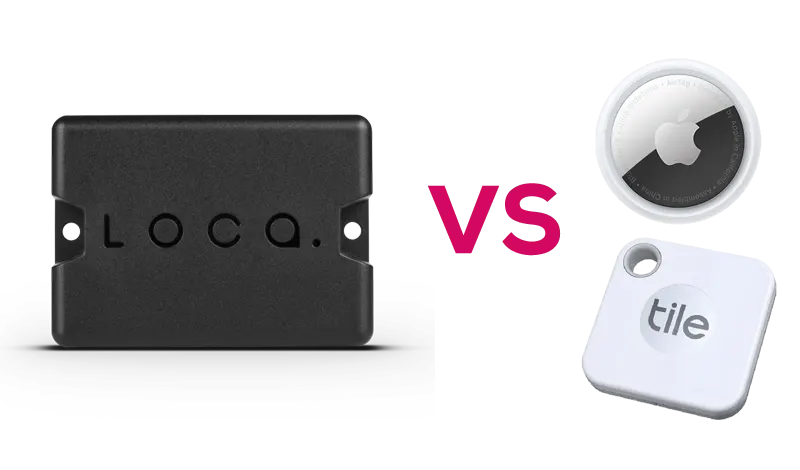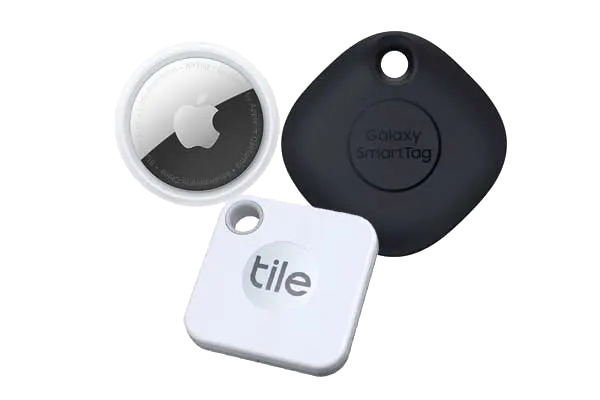 What is a bluetooth tracker?
A bluetooth tag is a small gadget that you can easily put in your bag or hang on your key ring. Handy if you are often looking for these items. The bluetooth trackers such as the Tile, Samsung SmartTag and Apple AirTag work with bluetooth and therefore have a range of up to 100 meters. With the help of your smartphone you can easily find your stuff again.
De voordelen van bluetooth trackers?
The battery life, bluetooth consumes little power, so that the battery often lasts for a number of years;
Bluetooth trackers are often very compact, this is because a large battery does not have to be used. As a result, they are often so small that you can hang them on your key ring;
Because a bluetooth tracker does not connect to satellites by itself, you do not pay any subscription costs for using the data connection;
Bluetooth trackers such as the Apple AirTag often use a "community" function. Because the tracker does not transmit a constant signal (you always need a device to pick up the signal yourself), you can ask anonymous users to track down your lost objects.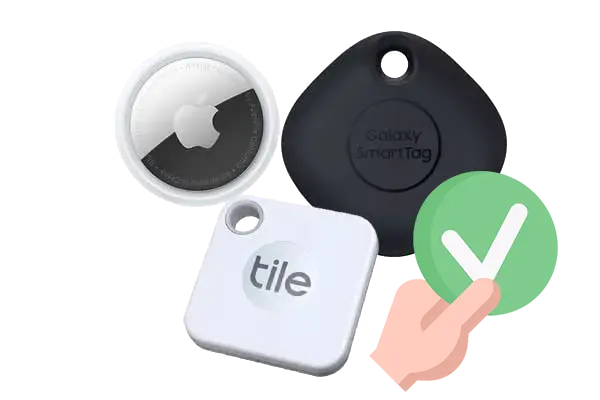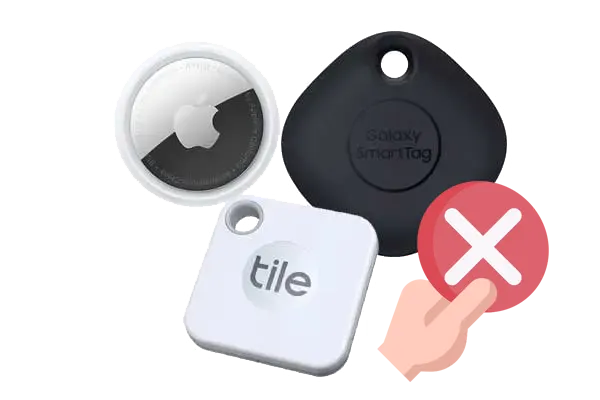 The disadvantages of bluetooth trackers?
You need an external device (such as your smartphone) to receive the signal from the bluetooth tracker, this way a connection is created and the location can be determined;
You cannot track live objects with Bluetooth, because there must always be a device nearby that must be able to receive a signal, so you cannot get a trace of locations in the event of theft;
The distance is very limited, when using a bluetooth tracker you always have to be close to the tag up to 100 meters to receive the signal. So if a phone never comes near your lost key ring (which also has the same software as Tile, for example), you will never find your key ring again.
The term GPS stands for: Global Positioning System. This is a network of satellites that revolve around the Earth. It was originally developed by the US military, but today it is used for an infinite number of applications, such as your sports watch and your navigation system in your car.
A GPS tracker is often a black box, which consists of 3 different parts. The first part is the GPS chip, this part determines the location by sending signals to multiple satellites. Based on a calculation, these determine the position on the earth. The tracker then sends a location to a server via an internet connection. You can easily consult the location of your tracker at all times via your smartphone (the third part). Accurate up to 5 meters. Want to know more about GPS trackers? Watch this video that the men of RTL Bright made about our Loca GPS tracker.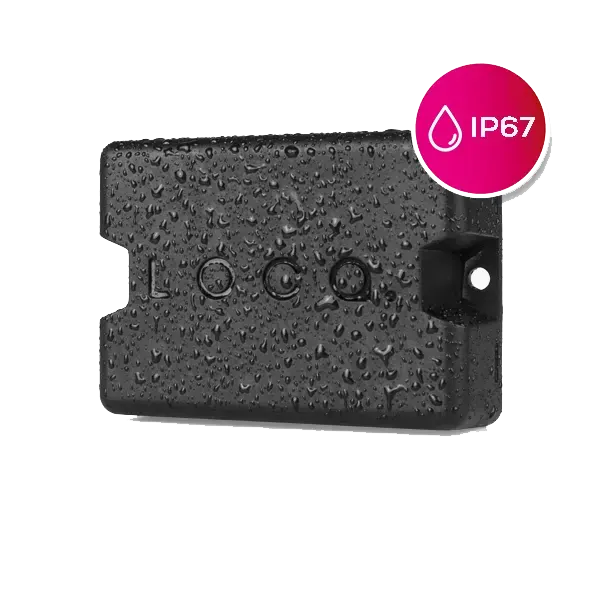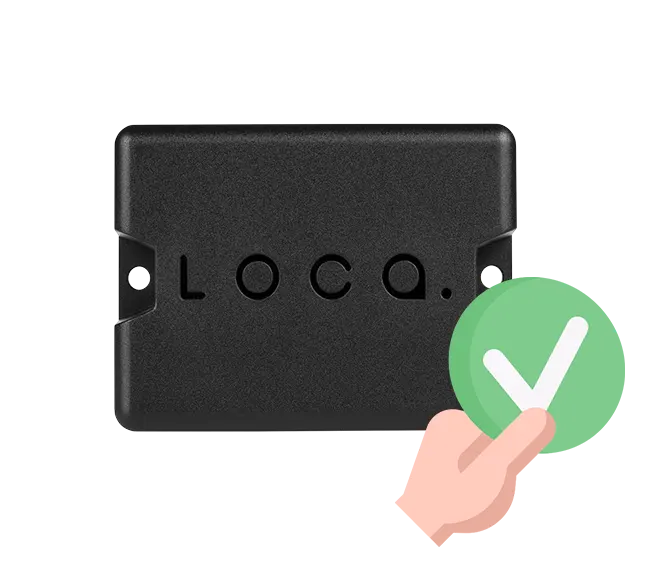 The advantages of GPS trackers?
You do not need an external device (such as a smartphone) to receive a signal, the GPS tracker sends a location every day (or more often) by itself;
A GPS tracker often has unlimited range, even if your car is thousands of miles away, you can still pinpoint its exact position;
Gps trackers often have worldwide coverage, for example Loca has very extensive coverage throughout the EU + 70 countries beyond.
The disadvantages of GPS trackers?
With GPS trackers you often pay subscription costs for the use of the data connection, with Loca we have launched a GPS tracker where you do not pay subscription costs;
A GPS tracker often has no range indoors or in a basement, because steel constructions block the GPS signal;
GPS trackers can be traced with a GPS jammer. Because Loca broadcasts 1 location per day and then goes into sleep mode, the Loca GPS tracker is very difficult to detect.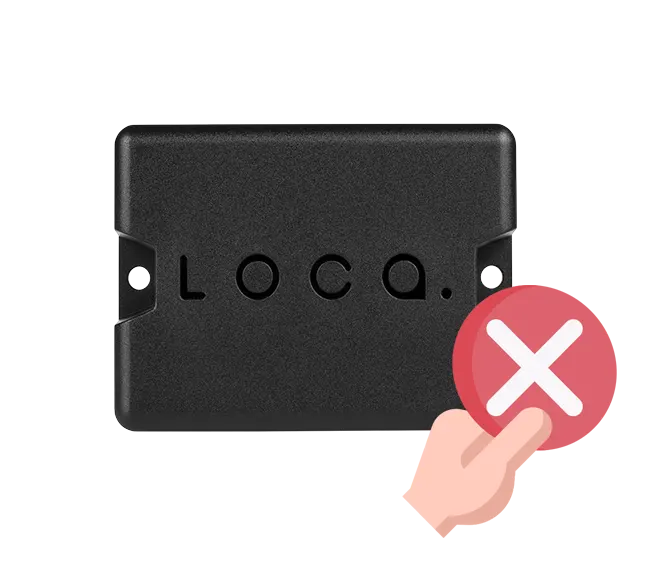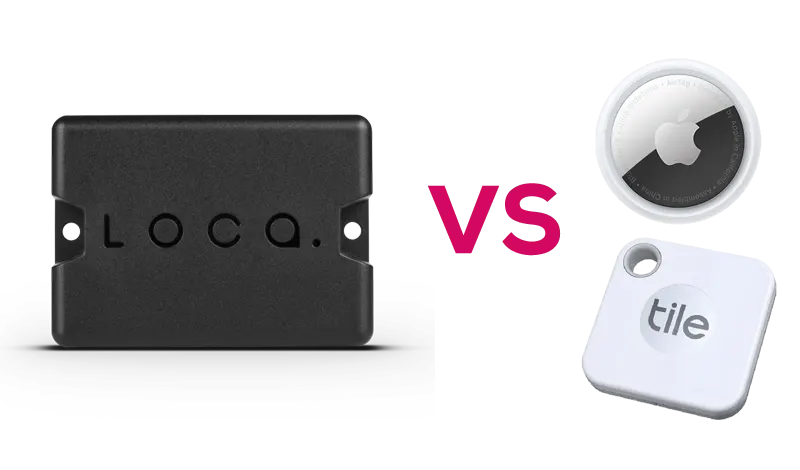 Conclusion: which type of tracker should I choose?
It completely depends on what you want to use the tracker for. When using a bluetooth tracker you often have to have a high dose of luck to find something. Because if your valuable possession is more than 10 meters away from you, you can no longer trace your valuable possessions.
So for tracking your oldtimer, motorboat, sloop, motorcycle or scooter, it is better to choose a GPS tracker. This is because with a GPS tracker you do not need an external device such as a smartphone to transmit its location. Do you always lose your keys? Yes, then it can be useful to provide your key ring with a bluetooth tracker. At home, you can then easily trace the location of your keys. At home, bluetooth trackers have a better range. Do you really want to track your valuables, such as your new motorcycle, scooter or old-timer? Then it is better to choose a GPS tracker such as Loca. If your old-timer is stolen and it is transported to Belgium, for example, you can quickly and easily trace its location with a GPS tracker.